A personal plea to Ecamm:
Love you Ecamm, but teachers need their own package.
This is going to be both a tutorial on what Ecamm offers teachers and a shameless plea to Ecamm to go easier on teacher's tight budgets because we're all doing this out-of-pocket for the sheer love of teaching. And honestly, most educators are going to another service (StreamYard) because it does all the basics they need, but that service doesn't do what Ecamm does overall.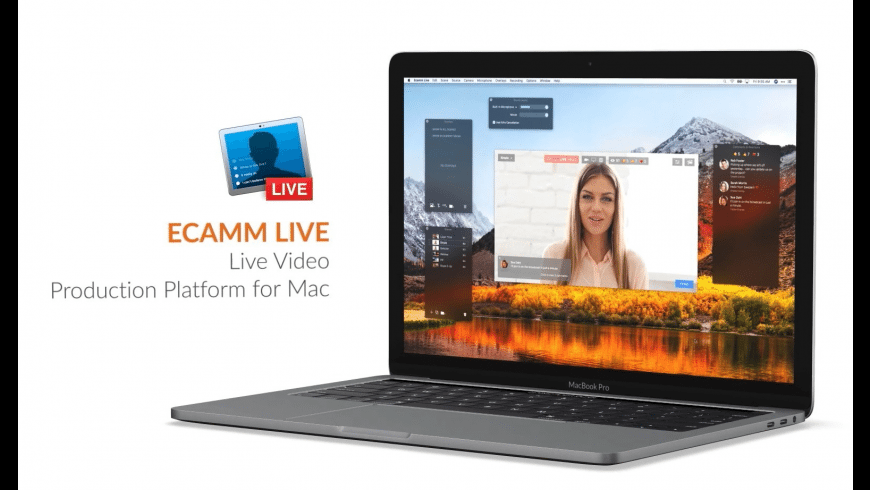 What is Ecamm Live?
Ecamm Live is a video encoder that runs on Mac computers. Ecamm Live makes it easy to produce professional-quality live broadcasts with just a Mac, a microphone, and a camera. Ecamm allows you to build scenes. Scenes allow you to quickly switch between presets like overlays, source modes, etc. during a live stream. It's just like professional broadcasting software used to make a TV show and it's very user-friendly in comparison to OBS.
Two Ways to Interview Guests
There are two ways to bring guests into your live-streaming broadcast. Ecamm Live has powerful capabilities allowing you to bring guests into your live broadcasts.
Standard Version of Ecamm Live
First is through the use of Skype as an additional app. Interviewing guests is one of the most popular features of Ecamm Live. Conducting interviews requires two additional tools. The first is the Skype app for your Mac, with a Skype account. Turn on NDI in Skype. Once NDI is activated in Skype, there is no additional setup in Ecamm Live. The app will detect guests on your calls and make them available for your broadcasts as a Camera source and audio source. And that's the nice thing about Ecamm, it's very user-friendly.
Pro Version of Ecamm Live
The Pro version of Ecamm Live has a powerful Interview feature for adding guests to your broadcast. These built-in features allow you to just send your guests a web link to join the show for instant split-screen and picture-in-picture layouts. Ecamm Live Pro also has a feature called Virtual Camera that allows you to use Ecamm Live's Sharing Window features so you can send the output of Ecamm Live to most any app on your Mac. This will let you use all of the features of Ecamm Live (such as Green Screen, digital zoom, Screen Sharing, and overlays) in other apps that don't otherwise have those features. This Virtual Camera feature is what teachers need to produce effective live-streams for their classrooms and it doesn't come with the standard Ecamm package, and that's why I'm asking Ecamm to offer an affordable package for teachers.
In my opinion, Ecamm Live is easy to use while still being robust in what it can do, if you want to learn more about Ecamm Live just visit the Ecamm resources pages.
Now with that said, there's also a service called Streamyard that's got a free version and paid versions. Streamyard is easy to use, but it doesn't have all the bells and whistles that Ecamm does … yet. Most teachers who broadcast live have gone to StreamYard because it's budget-friendly. So Ecamm, if you're listening, teachers need the Virtual Camera feature for Ecamm to be their choice for encoders.
Ecamm is my personal choice for encoding because I work on a Mac, I like its ease of use and I like that it's robust like OBS. I use a stand version because I'm on a teacher's budget. I have a strong tech background, so I am able to figure out tweaks and workarounds to the problem of no Virtual Camera in the standard version, but what a pain that is to have to do. I also signed up for Ecamm on Black Friday when the company offered its best pricing because it's what teachers can afford. I could have chosen StreamYard during their Black Friday promotions, but I felt that StreamYard is about a year off from offering all the resources I'm looking for in an encoder. And teachers, keep in mind that OBS is 100% free and while it takes a bit of time to learn to use, it's free.
Unless you offer a package for educators Ecamm, next Black Friday/Cyber Monday I'm going to be tempted to leave strictly because of budget constraints. Teachers need the Virtual Camera feature in order to use Ecamm to live-stream their lessons to their classes. Otherwise, StreamYard will capture this market share this year.
Teachers, if you're interested in Ecamm Live:
EDUCATIONAL DISCOUNT: Ecamm does have an educational discount available for their annual plans. Please email teachers@ecamm.com with the subject line "Educational Discount" to learn more. But, here's what they will tell you … Thank you for reaching out. We do have an Educational Discount offer of 20% off of annual subscriptions. However, if you were able to subscribe with the Cyber Monday deal of 50% off – you have a much better price! 
If you want more details and technical information about Ecamm Live visit Ian's blog post. It's the best review of live streaming options I've seen.